I always say, 'There's no one size fits all,' but with sugar, especially, it truly is an addictive substance. It lights up the same pathways as a drug does. These food products are literally designed to be addictive; there's nothing natural about them and that is part of the problem with trying only to go through intuitive eating because it's very hard to intuitively eat candy because it's not a natural food that our body is prepared to handle...
...Truly when you get into that a routine of healthy eating and then you taste that candy again, it tastes so much sweeter. It tastes so much different than when you were eating it all the time and it was just lighting up your dopamine system type of behavior. So, then you can eat something mindfully in every once in awhile because you can sit there and eat it slowly and enjoy it rather than it be something that your brain is driving you to do. - Kara Collier
Wellness Force Radio Episode 397
Director of Nutrition at NutriSense, Kara Collier, explains how Continuous Glucose Monitoring (CGM) can help optimize your health as well as personalize your nutrition for a lifetime, how our emotional intelligence impacts our food choices, the connection between stress and glucose levels plus her top tricks and tips to help curb your sugar cravings and binges.
What if we told you it was possible to track what unique foods affect your body's blood sugar in real time?
If you've been struggling with sugar cravings and poor eating habits, NutriSense and their team of dieticians are here to help.
---
NutriSense
Save $25 on your monthly NutriSense plan with the code 'WELLNESSFORCE'
Monitor Your Glucose Levels With NutriSense
Analyze in real-time how your glucose levels respond to food, exercise, stress, and sleep. CGMs can help you take the guesswork out of understanding your blood glucose levels.
When you join NutriSense, you'll receive a continuous glucose monitor (CGM) that monitors your glucose 24/7.
Their program offers expert guidance to help you interpret that data to reach your full health potential.
What does my CGM show?
Your CGM shows your glucose levels. The NutriSense app lets you track your daily activity to see how food, sleep, exercise, and stress impact your glucose.
You can log or import this data, then see the effect on your levels as soon as it happens.
Understand your data with dietitian support
The NutriSense CGM program comes with helpful advice from a certified dietitian, free for one full month. These nutrition experts work with you to find your ideal personalized diet, provide accountability, help you decode your data, and show you how to understand what your glucose numbers really mean.
Power Quotes From The Show
How CGMs Enhance Intuitive Eating
"Food and eating are emotional for most people; it's not just something that we do to purely nourish ourselves. Interestingly a lot of times the data itself from the NutriSense CGM device helps connect people to that mind - body connection on their health journey. There is a lot of research on this for data in general but specifically CGMs enhance people to eat more intuitively because then it enhances our introspective sensitivity which is just a fancy way of saying how we feel our body signals. So, a lot of people will leave this program and they will tell us that their unexpected benefit is that they can now have a better connection to their body." - Kara Collier
Building Sticky Habits With NutriSense
"The behavior component of using a CGM device is being able to make the connection of what's actually happening when you're reaching for that snack. A lot of people think it's just a small amount of food and it's not really doing that much but it might be having a ripple effect that lasts 6 hours. That's a huge chunk of your day. So, it's building that awareness of what's truly going on the inside and then also allowing you the ability to make some substitutions, try something different the next day, and see how things differ. It really brings the control back to the person because they can easily see what a substitution or what a switch might actually do for their body. It's that immediate gratification that builds sticky habits that are intrinsically motivating." - Kara Collier
How Stress Impacts Your Glucose Levels
"In an acute stress moment you'll have a huge glucose spike just like you ate a donut. We see this when people are having a fight with someone when they got in a traffic jam and they're mad and they're yelling at the car in front of them. When they're giving a presentation and they're nervous and stressed. We'll see that glucose spike just like you ate something sugary which is amazing. That's another mind-body connection that helps you realize the impact of stress on the body and for some people that might be every single morning on their commute to work. And it's not just this isolated, random, stressful event. So when you can make that connection that this is what's really happening on the inside and it might be more impactful than you might have believed it was, that is huge. It helps you connect with how you're feeling and how you're dealing with the events that are thrown at you and what's really going on." - Kara Collier
Links From Today's Show
Director of Nutrition at NutriSense, Kara Collier is a Registered Dietitian Nutritionist (RDN), Licensed Dietitian/Nutritionist (LDN), and Certified Nutrition Support Clinician (CNSC) who specializes in glucose control and metabolism. She graduated from Purdue University and previously worked at Memphis VA Medical Center, as a clinical dietitian at Providence Hospital, and in a management role at Nutritionix.
---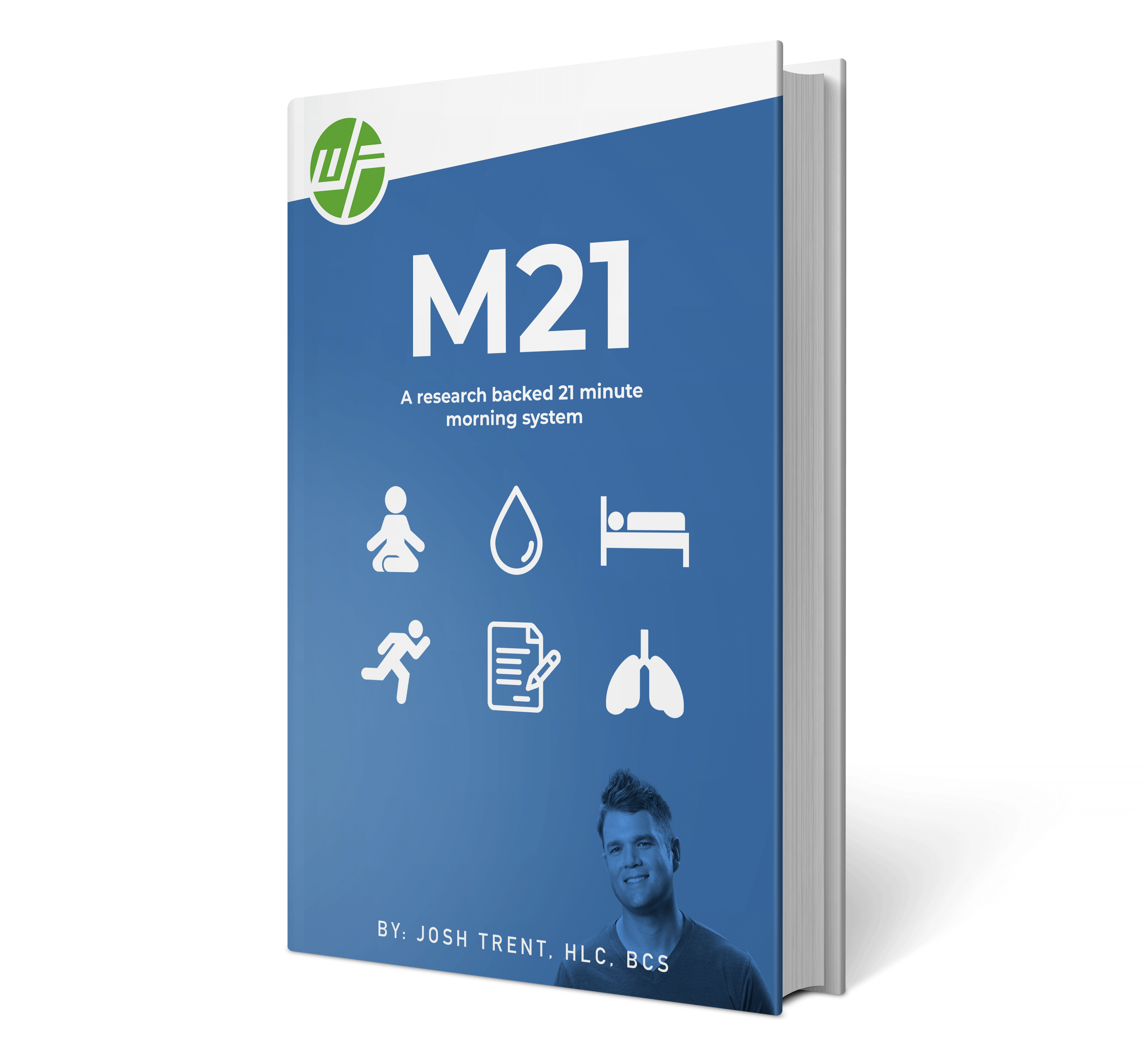 Build Immunity. Breathe Deeply.
A simple, powerful 21 minute morning system designed to give you more energy to let go of old weight and live life well.
Get Your Calm Mind + Immunity Building Guide
*6 science based morning practices guaranteed to give you more energy and less weight in 21 Minutes.
*7 day guided B.R.E.A.T.H.E breathwork included.
---