When we operate from a victim mentality, we disempower ourselves. When you're disempowered, how are you going to do anything? How are you going to change your life? You have to take responsibility and face the truth of what you're actually doing and not make it about someone else, turning your attention to something outside of yourself as the reason why you don't have enough money, or you haven't found the partner that you're looking for, or that you have to wear a mask in the world. - Jay Brown
Get 15% off your CURED Nutrition order with the code WELLNESSFORCE at wellnessforce.com/CURED
---> Get The Morning 21 System: A simple and powerful 21 minute system designed to give you more energy to let go of old weight and live life well.
JOIN THE FACEBOOK GROUP | *REVIEW THE PODCAST*
Wellness Force Radio Episode 404
Life and Personal Development Coach, Jay Brown, discusses the breakthrough science of Holodynamics, shares how you can identify and deprogram old beliefs, explores why we seek validation from others, and reveals how to find your own unique healing practice.
Are you thoughts and beliefs actually your own?
Discover the power of Holodynamics to help you end self-sabotage, break free from old patterns, and experience radical personal transformation.
---
Power Quotes From The Show
What Is Holodynamics?
"The word, 'holodynamics,' if you break it down it is the dynamics of the holographic universe which means that we exist in a reality where it's basically images that are being projected from the universe, the divine into our experiences. So, I am a hologram, you are a hologram. We look real but essentially we are projection of consciousness into this dimension of reality. We can understand and interact with the universe through images. If I ask you to remember your first day of high school, a memory will come as an image in your mind of that experience. You can access information through holograms, through these images and even deeper when you sit with them. We can use these holograms as a way to communicate with things; animate or inanimate in the world." - Jay Brown
Generate Your Own Energy
"Many people don't recognize that they're still in these co-dependent strategies even though they're doing the work and they're helping so many people. They're making great progress yet they don't realize how they're taking energy from other people because they're not able to generate that energy within themselves and this is what we were taught by our parents. As our parents asked us to do this and do that, we turned our attention to what they wanted, not the impulse in what our hearts desired. Overtime, that trains us to turn our attention to others and that is the strategy or the program that I had personally been running with for most of my life." - Jay Brown
Fill Your Own Cup
"If you aren't using the energy that the Divine gives to you to fill your own cup and allow the cells of your body to have the sustenance from that energy and then you're giving it away and then needing to steal energy from someone else because of that, that dynamic is messing people up in the world. This is how dis-ease happens." - Jay Brown
Links From Today's Show
Jay Brown
is a life hacker and professor of play. He began his journey into entrepreneurship back in 2005 with the launch of a music licensing company called Unifik Music. As a proponent for musicians, he and his partner licensed music to major broadcast TV networks such as MTV, VH1, The History Channel, ESPN, and many more. Soon after, Jay founded an event production company which achieved early success after Jay booked Beyonce to host an event. Jay is a student of Victor Vernon Woolf, the founder of Holodynamics. It was the wisdom given by Dr. Woolf that inspired Jay's passion for understanding human consciousness and ultimately lead him to create the Evo Room.
---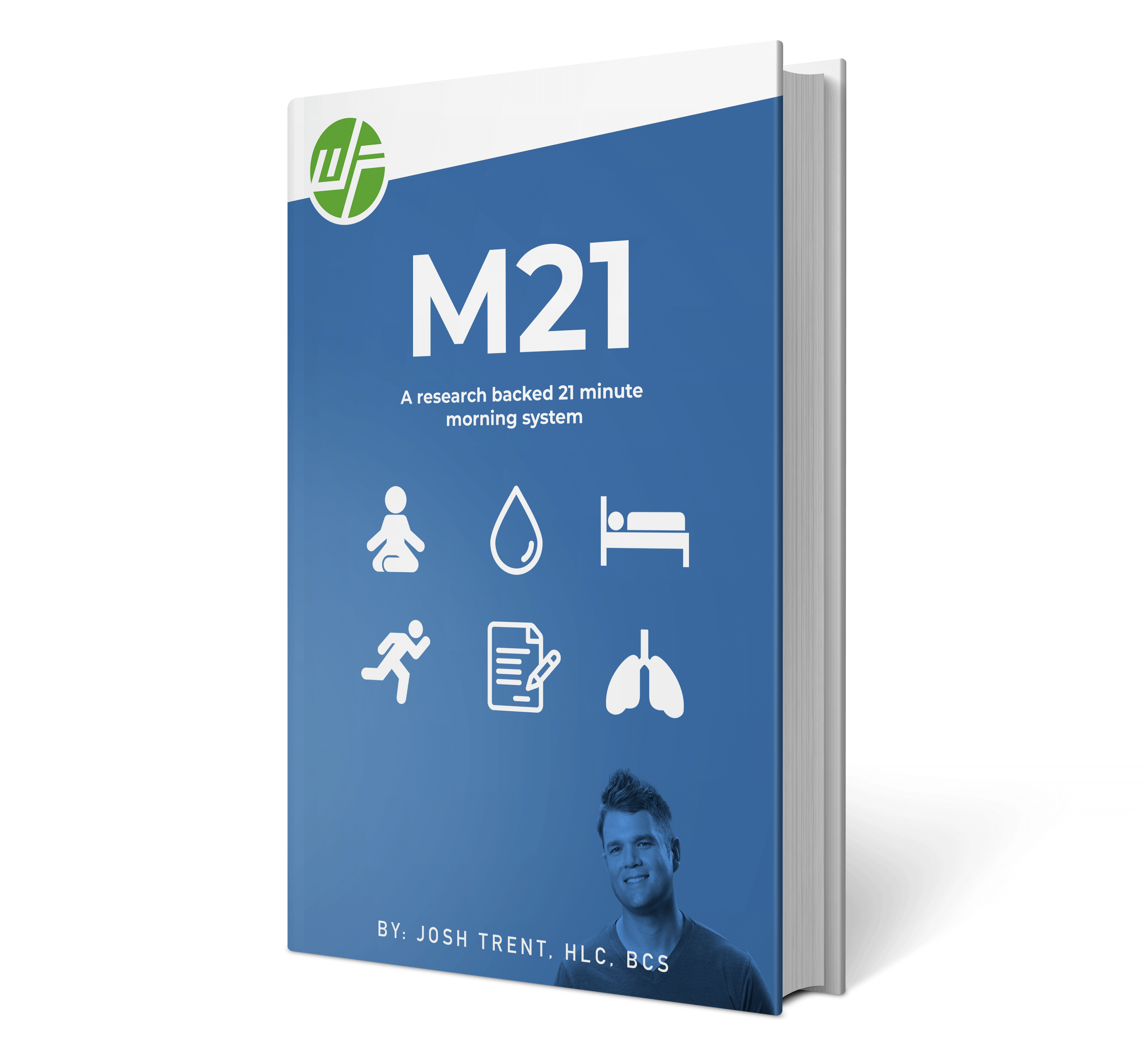 Build Immunity. Breathe Deeply.
A simple, powerful 21 minute morning system designed to give you more energy to let go of old weight and live life well.
Get Your Calm Mind + Immunity Building Guide
*6 science based morning practices guaranteed to give you more energy and less weight in 21 Minutes.
*7 day guided B.R.E.A.T.H.E breathwork included.
---