When you look at immunity, you're looking at wellness. Immunity is about peak optimal performance; that your needs are met, you're not stressed or anxious, and you're able to focus. I think animal wellness supports that in terms of providing optimally nutrient dense food and with minimal inflammation. Our immune system is compromised when we're inflamed and inflammation comes primarily from junk that's in our food. Eating whole, high nutrient dense, and anti-inflammatory foods is so important for boosting immunity. - Anya Fernald
Get 15% off your CURED Nutrition order with the code WELLNESSFORCE
---> Get The Morning 21 System: A simple and powerful 21 minute system designed to give you more energy to let go of old weight and live life well.
JOIN THE FACEBOOK GROUP | *REVIEW THE PODCAST*
Wellness Force Radio Episode 393
Co-Founder and CEO of Belcampo, Anya Fernald, shares her mission to revolutionize the meat industry from the inside out, explains how ethically raised meats can boost your immunity while also helping the planet, and explores our spiritual and emotional connection to food.
How do we create and consume animal products that are good for people, the planet, and the animals themselves?
Join us as Anya shares her mission with Belcampo to revolutionize the meat industry by farming meat the right way with regenerative agriculture and positive climate practices.
---
Belcampo Farms
Get 20% off of your first Belcampo order with the code WELLNESSFORCE
Belcampo was founded with a purpose: to create meat that's good for people, planet and animals.
What started as one mom's desire to feed her family the healthiest meat possible became a mission to revolutionize the industry from the inside out. Belcampo is the pioneer of hyper-sustainable, organic, grass-fed and -finished, Certified Humane meats, broths, and jerkies. The company is on a mission to revolutionize the meat industry for the well-being of people, the planet, and animals by farming meat the right way – with Certified Humane, regenerative, and climate-positive practices, which means it's better for you, the planet and the animals.
Conventionally raised animals are confined to feedlots and eat a diet of inflammatory grains, but Belcampo's animals graze on open pastures and seasonal grasses resulting in meat that is higher in nutrients and healthy fats.
Power Quotes From The Show
Clearing Out GMOs, Bleach, & Antimicrobials In Our Food
"A lot of the issues that we have with digestion have to do with the glyphosate, bleach, and antimicrobials that are in our food. For example, all flour is now treated with antimicrobials because of the E.coli issues so you don't get sick if you eat raw cookie dough. So, when people think they're intolerant to gluten, they may actually be reacting to a strong antimicrobial that their food is infused with. From an immunity perspective, clearing out glyphosate, bleach, and antimicrobials in our food is the number one thing to do." - Anya Fernald
The No. 1 Rule About Eating Organic Foods
"There are certain things I will never eat if they are not organic and that is anything that has a very thin skin and no protective exterior membrane. So, something like a blueberry, a strawberry, zucchini or lettuce. Avocado? No problem; I'll eat a non-organic avocado. Corn occasionally? Sure; It has a husk. If there's a cabbage that's not organic, I'll peel off the exterior sections before eating it but that's not my everyday choice. Be rational - the thinner the membrane as well as the sweeter it is inside, the more careful you need to be about organic foods. What about meat? These animals have all these organs that make them great at processing and filtering out toxins. Will you get glyphosate from a cow that ate GMOs? No way; you can't make a better machine that is able to filter out toxins than a cow but eating organic animals is more about being the change that you want to see in the world." - Anya Fernald
Human Wellness Is Supported By Animal Wellness
"From a fundamental integrity perspective, the most important factor of ethical meat is to raise the animals outdoors. This is a key piece to human health. Evolutionarily, human wellness is supported by animal wellness. We need to look at systems that allow animals to live in an evolutionary context; in systems that are aligned in a way with their own evolution." - Anya Fernald
Links From Today's Show
Anya Fernald is the Co-Founder and CEO of Belcampo. She is an entrepreneur, chef, and agriculture expert, appearing as a judge on the Food Network's Iron Chef America, Iron Chef Gauntlet, and The Next Iron Chef.
After experiencing the positive effects that eating clean meats had on her own health–and recognizing the impact of the quality of life of the animals we eat–she set out on a journey to produce the highest-quality meats there are, both in the ethics of how they're raised as well as pure deliciousness.
Fernald was born on a raw-milk dairy farm outside Munich, Germany, while her parents were teaching and researching abroad. When she was 3 years old, her family moved back to the United States, eventually settling in Palo Alto, California.
After graduating from Wesleyan University with a degree in political science, she received a Thomas J. Watson Fellowship, leading to work as an itinerant cheesemaker in Europe and North Africa.
In November 2012, the first Belcampo Meat Co. storefront opened its doors in Marin County, California, following the opening of Belcampo Butchery, a 20,000 square foot, USDA-approved multi-species slaughter facility designed by animal welfare expert Temple Grandin, and a nearby 27,000-acre (11,000 ha) farm.
It has butcher shops and restaurants in Los Angeles, Marin, Santa Monica, San Francisco, San Mateo, Oakland, and New York. Belcampo also sells meat in Erewhon Grocery Stores. Fernald co-founded the company and serves as its CEO.
---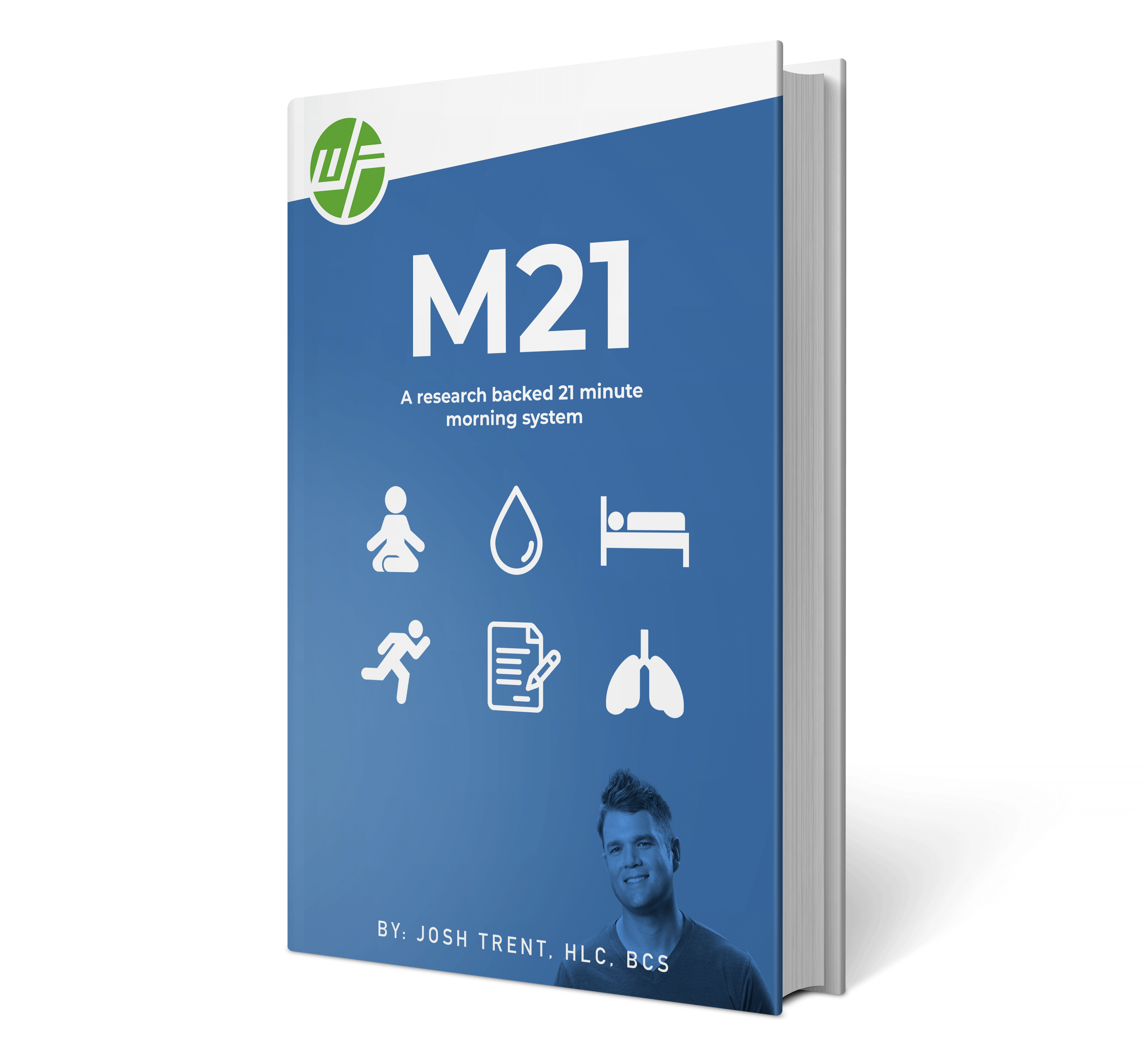 Build Immunity. Breathe Deeply.
A simple, powerful 21 minute morning system designed to give you more energy to let go of old weight and live life well.
Get Your Calm Mind + Immunity Building Guide
*6 science based morning practices guaranteed to give you more energy and less weight in 21 Minutes.
*7 day guided B.R.E.A.T.H.E breathwork included.
---