All of these problems that people usually ascribe to low-carb diets - the fatigue, the brain fog, the inability to get a pump while training, adrenal type issues, hormone dysregulation and what not - most of that is resolved with adequate sodium intake. - Robb Wolf
Get 15% off your CURED Nutrition order with the code WELLNESSFORCE at wellnessforce.com/CURED
---> Get The Morning 21 System: A simple and powerful 21 minute system designed to give you more energy to let go of old weight and live life well.
JOIN THE FACEBOOK GROUP | *REVIEW THE PODCAST*
Wellness Force Radio Episode 403
Former research biochemist, New York Times Best Selling Author and Co-Founder of LMNT, Robb Wolf, returns for the fourth time to explore the relationship between electrolytes and our brain's ability to function well, the myths surrounding sodium, and why there is a direct impact to our thyroids when the body does not receive enough sodium.
Find out why sodium as well as potassium and magnesium are so vital to help keep your energy up and beat brain fog.
---
Power Quotes From The Show
The Dangers Of Low Electrolyte Levels
"Somewhere along the line hydration became synonymous with water but it is not. If you look in a textbook of medical physiology, hydration is water and electrolytes in specific ratios. If you just add water you end up in a hyponatremic state; a low sodium state and this explains things like hand swelling. Most people are familiar with experiencing their hands swelling up when they go hiking and they drink lots of water, they're sweating like crazy, and they're swelling up because virtually nobody supplements with sodium...
...When our sodium levels are low, we will tend to get edema and this is when our hands, feet, and brain will also swell. This is what kills people when they over hydrate with only water like in hazing events or while training for and running in marathons. The next time you go hiking, drink pickle juice or LMNT, and notice how you don't swell." - Robb Wolf
Why Sodium Is So Important When You Sweat
"When we sweat, we mainly excrete sodium. We don't really excrete potassium or magnesium; there's a little bit but it's orders of magnitude different. So, in that high sweat scenario: a sauna, exercise, ruck marching; stuff like that - you need to mainly focus on sodium. Over the course of a month yes we need sodium, potassium, magnesium, calcium, phosphates, bicarbonates - all of the electrolytes but in that time course of a hard, physical event or sauna, the main problem is the rapid and significant loss of sodium. So, that is another reason why you really have to target that." - Robb Wolf
Achieving Stable Sodium Levels Pre, Peri, and Post Workout
"Adequate post training or post stress sodium dramatically enhances recovery and there are a ton of mechanisms for why but one of the things that adequate sodium levels effect is cortisol release because it's less of a stress. If the body is getting adequate sodium, it's signalling the body that it's okay and it has enough nutrient resources to be able to recover. So pre workout sodium intake is really important depending on the duration of the event and then on the recovery side we also need adequate sodium and electrolytes....
...During the workout, sipping a drink like LMNT that will keep you well hydrated. When I was trying to do training like this ten plus years ago I would just be absolutely crushed after a workout and I think it was because I wasn't properly addressing my electrolyte levels like I am today. This pre, peri, and then post supplementation is really important to be on point if you want to optimize the whole workout experience." - Robb Wolf
Links From Today's Show
About Robb Wolf
Robb Wolf, a former research biochemist is the 2X New York Times/WSJ Best Selling author of The Paleo Solution and Wired To Eat. Robb has transformed the lives of hundreds of thousands of people around the world via his top ranked iTunes podcast, books and seminars.
Robb has functioned as a review editor for the Journal of Nutrition and Metabolism (Biomed Central) and as a consultant for the Naval Special Warfare Resiliency program. He serves on the board of Directors/Advisors for: Specialty Health Inc, The Chickasaw Nation's "Unconquered Life" initiative and a number of innovative start ups with a focus on health and sustainability.
Robb holds a purple belt in Brazilian Jiu-jitsu and is a former California State Powerlifting Champion (565 lb. Squat, 345 lb. Bench, 565 lb. Dead Lift) and a 6-0 amateur kickboxer. Wolf has provided seminars in nutrition and strength & conditioning to a number of entities including NASA, Naval Special Warfare, the Canadian Light Infantry and the United States Marine Corps.
Robb lives in Texas with his wife Nicki and daughters Zoe and Sagan.
---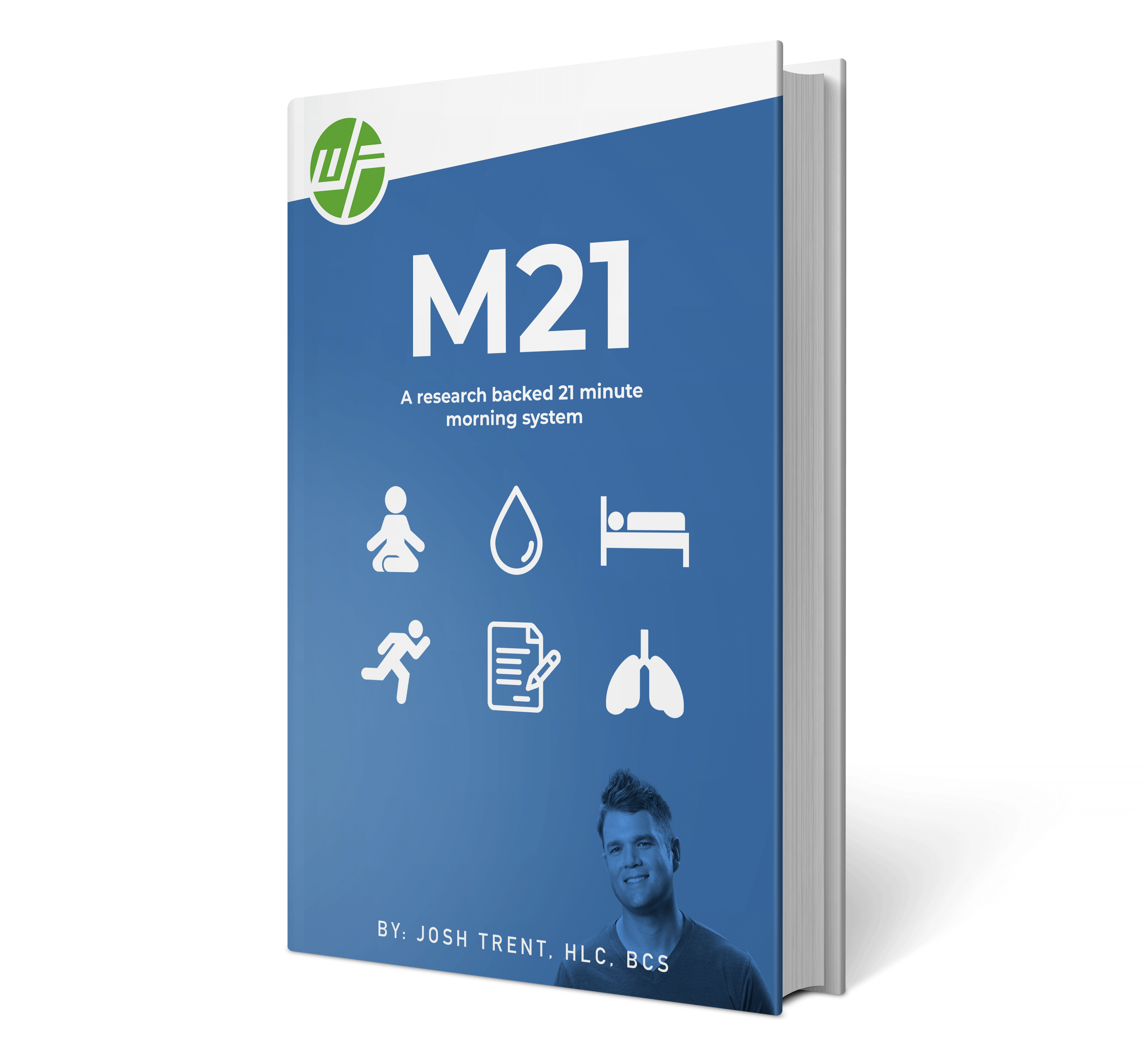 Build Immunity. Breathe Deeply.
A simple, powerful 21 minute morning system designed to give you more energy to let go of old weight and live life well.
Get Your Calm Mind + Immunity Building Guide
*6 science based morning practices guaranteed to give you more energy and less weight in 21 Minutes.
*7 day guided B.R.E.A.T.H.E breathwork included.
---