Look at your costs and be financially responsible because it helps your mental health. It helps your spiritual health. It helps your emotional health. They're all so connected. So, look at your costs rather than opt out and end up in an emergency or bankruptcy that has ripple effects on the next decade of your life. Make proactive decisions and investments in your physical health. Be ready if something happens. - Erika Kraus
Get 15% off your CURED Nutrition order with the code WELLNESSFORCE at wellnessforce.com/CURED
---> Get The Morning 21 System: A simple and powerful 21 minute system designed to give you more energy to let go of old weight and live life well.
JOIN THE FACEBOOK GROUP | *REVIEW THE PODCAST*
Wellness Force Radio Episode 409
Erika Kraus of Sedera Health explains how to achieve healthcare freedom through their cost sharing system, explores the pain that insurance and pharmaceutical companies are creating for society, discusses the difference between shareable and non-shareable costs, and breaks down the 10 Sedera ethical beliefs and principles.
Discover what other primary care health solutions are available with Sedera Health and how they can provide you with not just physical and financial health stability but a wellness community too.
---
Sedera Health:
A Refreshing Healthcare Alternative
Are you ready to leave the traditional,
high cost healthcare model?
Start saving on your medical bills today

with the cost sharing community at wellnessforce.com/SEDERA
Inspired by the modern sharing economy,
Sedera Health
's model centers on Member-to-Member sharing, basically people helping people.
Sedera Medical Cost Sharing Members support one another's financial and physical health by sharing burdensome medical expenses.
It is no secret that today's healthcare landscape is complex and confusing. With Medical Cost Sharing, managing medical expenses can be direct and transparent.
Power Quotes From The Show
Helping Patients Feel Empowered Again
"How do we get back to basics? How do we get back to that freedom and flexibility? A lot of that is really bringing the doctor-patient relationship back together. So what can Sedera bring to the table? You get to be in charge of your health and you get to have an unfettered relationship with your provider. As a medical cost sharing partner, you get to have a really intentional, mutual conversation with your doctor and work out what you need, what you can wait on, and ultimately make decisions together that are right for you. That truly helps you feel empowered with all of the insights and knowledge you need for you to be directly in charge of your healthcare choices." - Erika Kraus
Rebuilding Our Community In 2021
"At Sedera Health, we take care of ourselves and we take care of one another. You can't go to a community and just think about what you going to get from it; that's not community but we also have to prioritize taking care of ourselves. That mutuality is so, so important and community allows us to have that. Especially 2020 and now in 2021, this experience is allowing us to get back to that with some fresh ways." - Erika Kraus
Fixing The Price Transparency Problem
"We have a price transparency problem in the USA that is everywhere in the news right now and when there's not transparency when it comes to your cost, when you actually do not know what you are paying for, you do not know the end cost. You may need to go have this surgery but if you do not know what that actual cost is, there's no accountability and there's so much room for waste to get built in. No one knows.It's really hard to navigate your healthcare choices but when we do have price transparency, you can look at these different surgery centers and see the actual cost and reviews. That's what shopping for healthcare should look like." - Erika Kraus
Links From Today's Show
---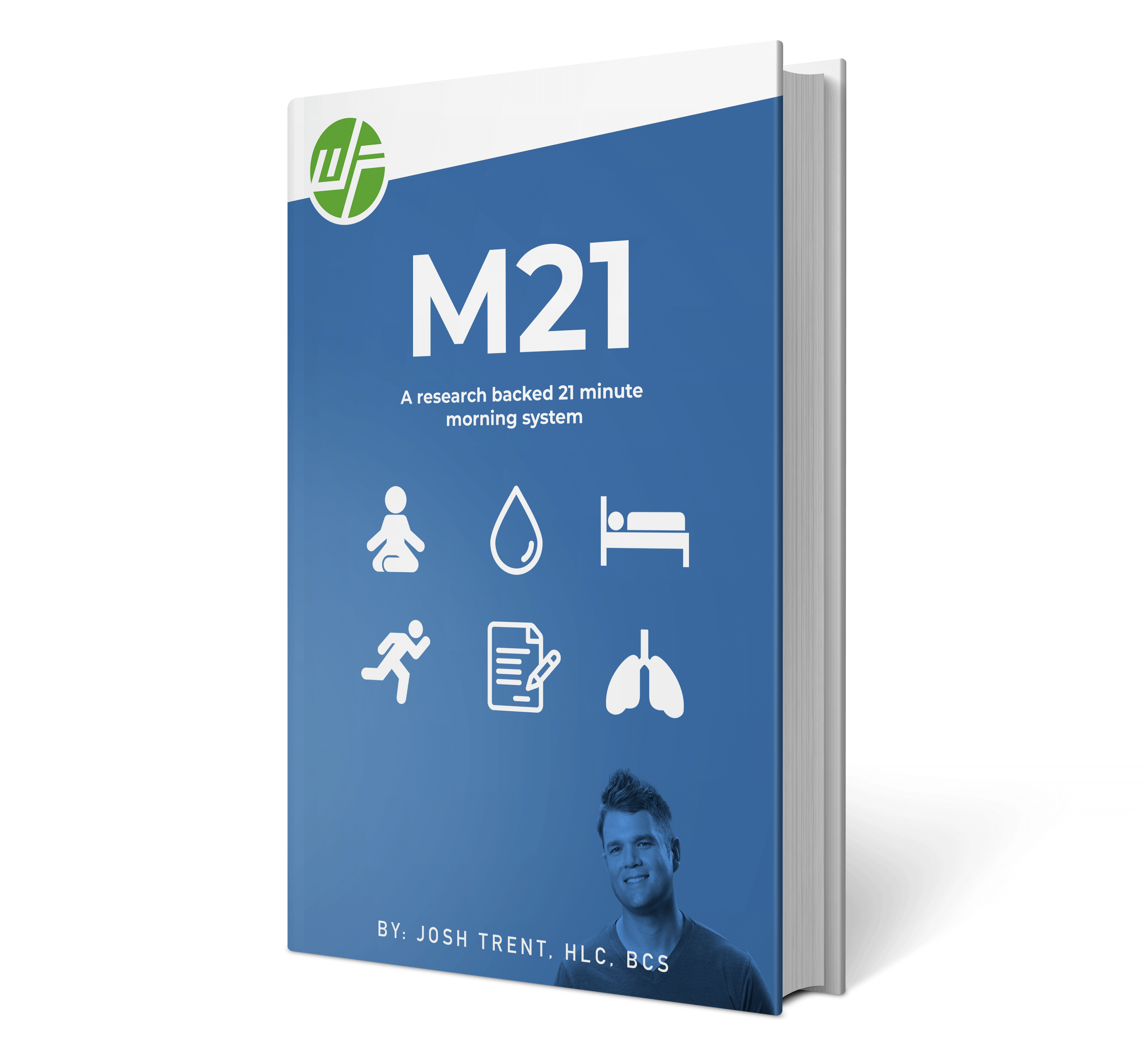 Build Immunity. Breathe Deeply.
A simple, powerful 21 minute morning system designed to give you more energy to let go of old weight and live life well.
Get Your Calm Mind + Immunity Building Guide
*6 science based morning practices guaranteed to give you more energy and less weight in 21 Minutes.
*7 day guided B.R.E.A.T.H.E breathwork included.
---